Migration and provisioning of all IT equipment & relocation of customer service workforce
OFFICE RELOCATION OVERVIEW

The Need:
The business was required to relocate 250+ staff to a new office with tight time constraints.

The Solution:
Starboard IT successfully project managed the relocation on time, to scope and in budget.

The Benefit:
Minimal disruption to their workforce and avoidance of financial penalties.
When the business were advised that their lease was not being renewed so the landlord could convert the premises into residential property, Starboard IT was engaged to manage the migration of all IT infrastructure and relocation of the workforce into new premises, including:
• WAN connectivity: including internet and MPLS circuits
• Architecting the server room layout, rack topology & patch design
• Wireless infrastructure replacement
• 1x authentication for improved security
• Workstation setup: activity based working, dual monitors, monitor arms, universal USB docks & cabling
• Meeting rooms: TV, wireless conference phones and booking room system
• Follow me printing with budgeting enabled for cost centre billing
• Desktop to laptop replacement
• Floor walkers to provide post migration support
With large financial penalties, there was a great deal of pressure to ensure the old office was vacated before lease expiry.
Starboard IT delivered on this objective through careful risk and issue management, strict vendor management, meticulous planning and execution of test cycles as well as managing stakeholders' expectations through regular, consistent and open communications throughout.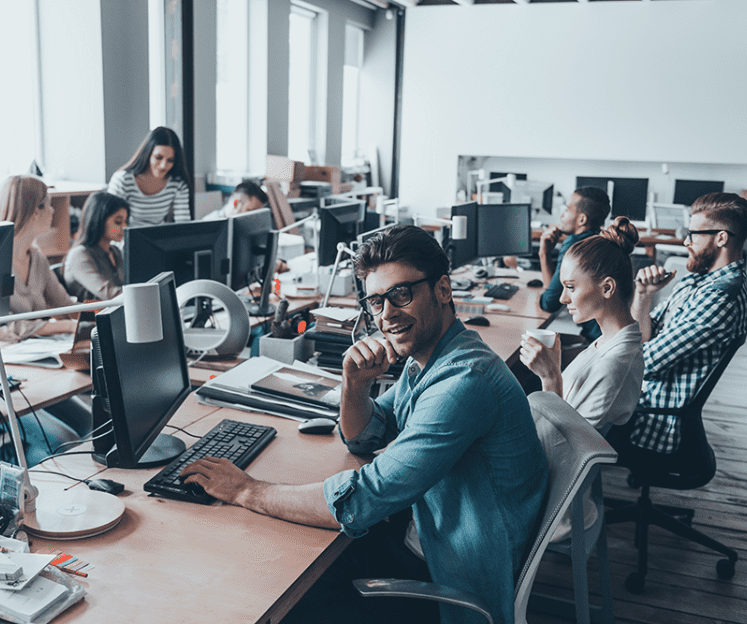 Can we help you with IT office relocation?
We help Australian companies stay ahead in a rapidly changing world.